So if your serious about this diet, want to  lose weight and feel fantastic and have read my previous blogs I assume that you have done your shopping and are ready to start . Congratulations! Let's get going.
I have showed you my shopping list , yes and no foods ,and proportion sizes. Again prep is key . My prep day is usually Sunday or Monday because I  am off and have the time to prepare my food which makes the week so much easier and keeps you on track. If you don't have a plan in mind it is too easy to fall off the wagon!
O.K. so you have your fruits washed , proportioned and in snack baggies. (I make a berry mix because berries such as strawberries and blueberries are high in antioxidants ,therefore making your skin glow!) You will need one bag per person for each day . I make 14 snack bags  for Brandon and myself. You will need the "Fruit " in the morning with your breakfast.
I also proportion out a nut mixture (cashews, brazil nuts, almonds ) easy to grab for a Fat portion of any meal.
 Now lets talk about your protein portion. Today I am making Dr.Kellyannes  Turkey Chile recipe . Its super easy and I modify it a little bit . Its hearty and will make about 3 meals per person. I look forward to eating this after a long day at work and hours of traffic on the 405! You Californian's can relate ,I'm sure!
Step One (Ingredient's)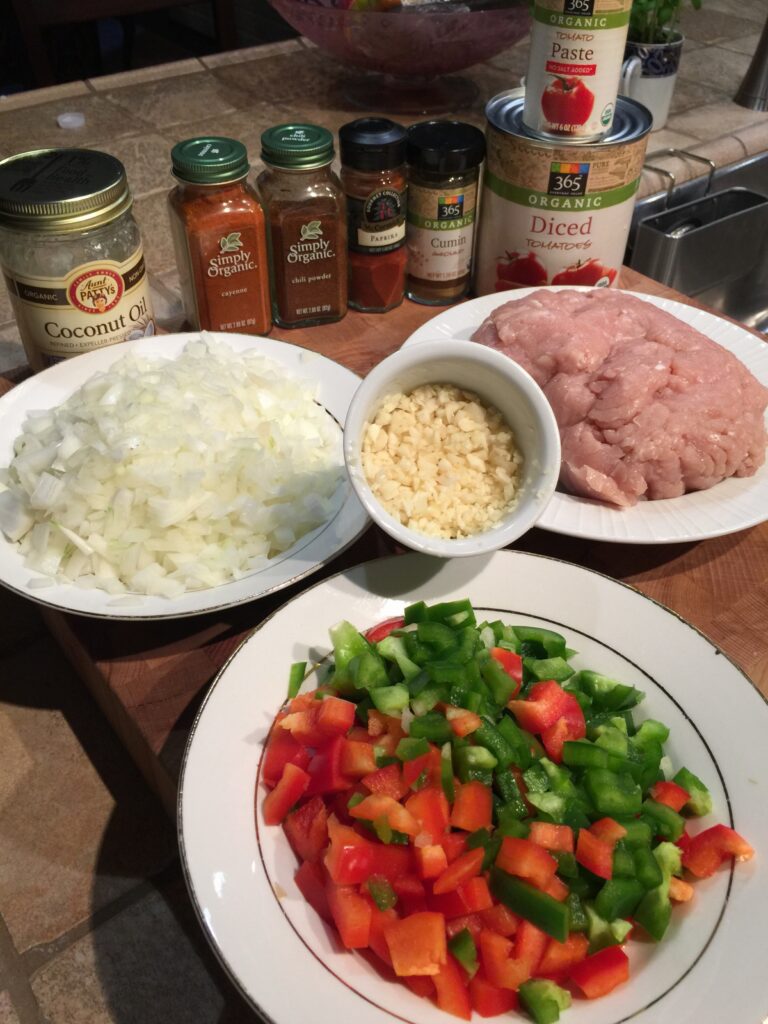 Step Two ( Mix Coconut oil,onion,garlic,peppers. Let cook for 10 min until soft)
Step Three (Add ground turkey)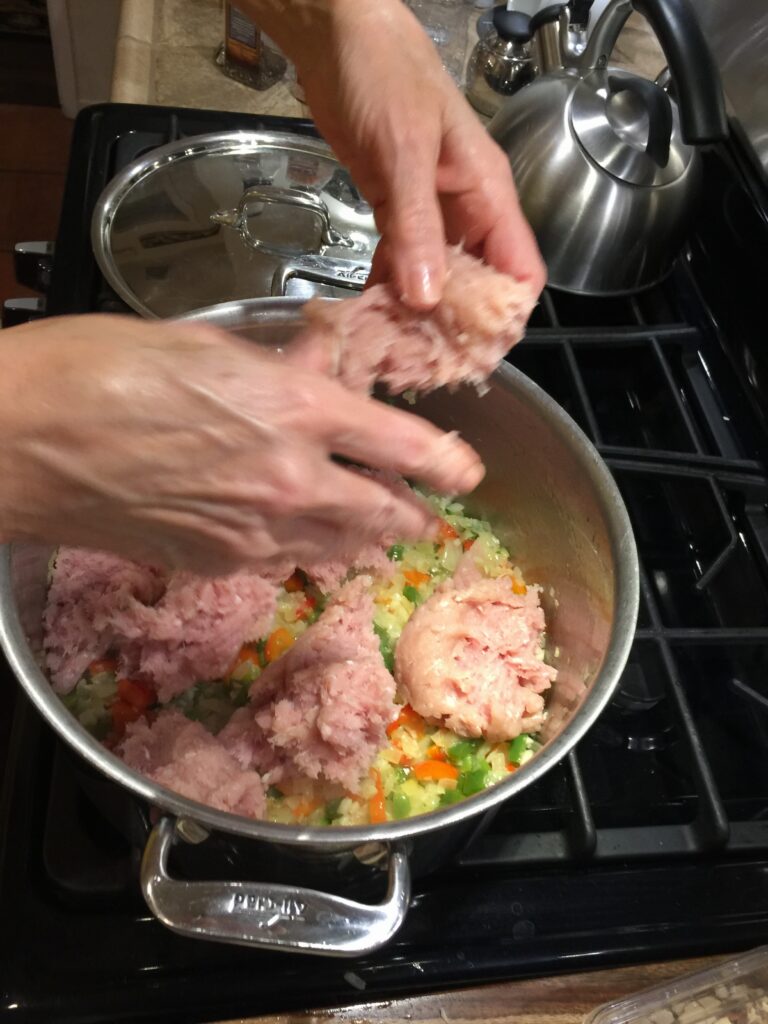 Step Four (Add chile powder,paprika,cumin gently stir.)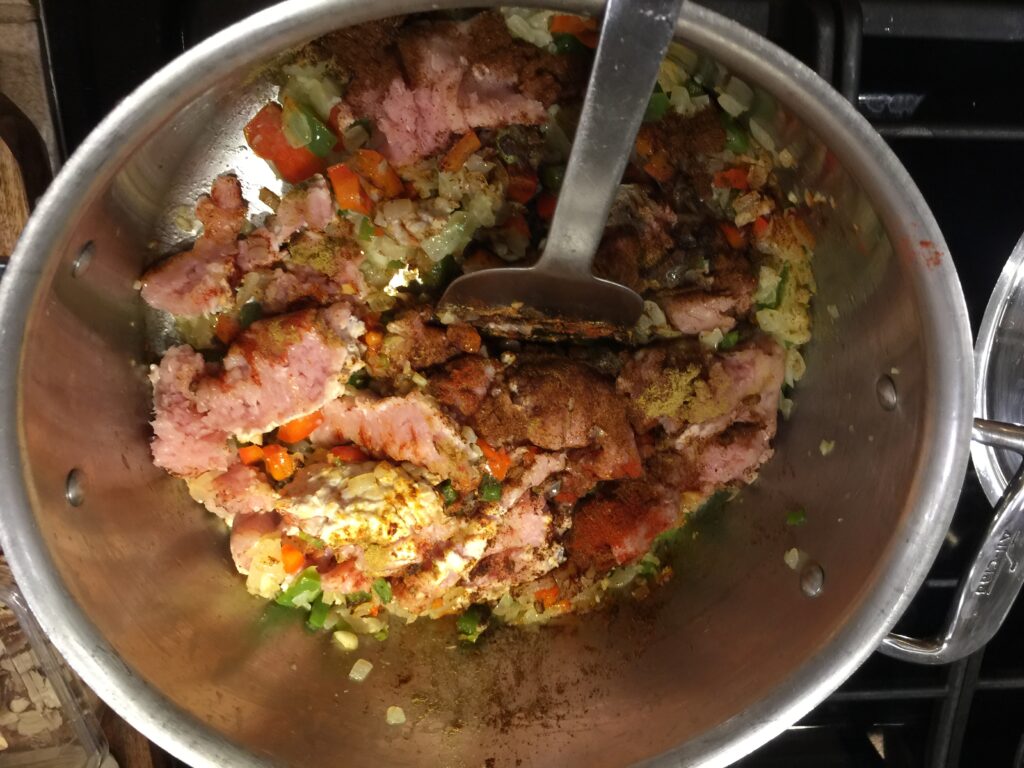 Step Five (cover and cook 10 min med low ,until turkey is brown)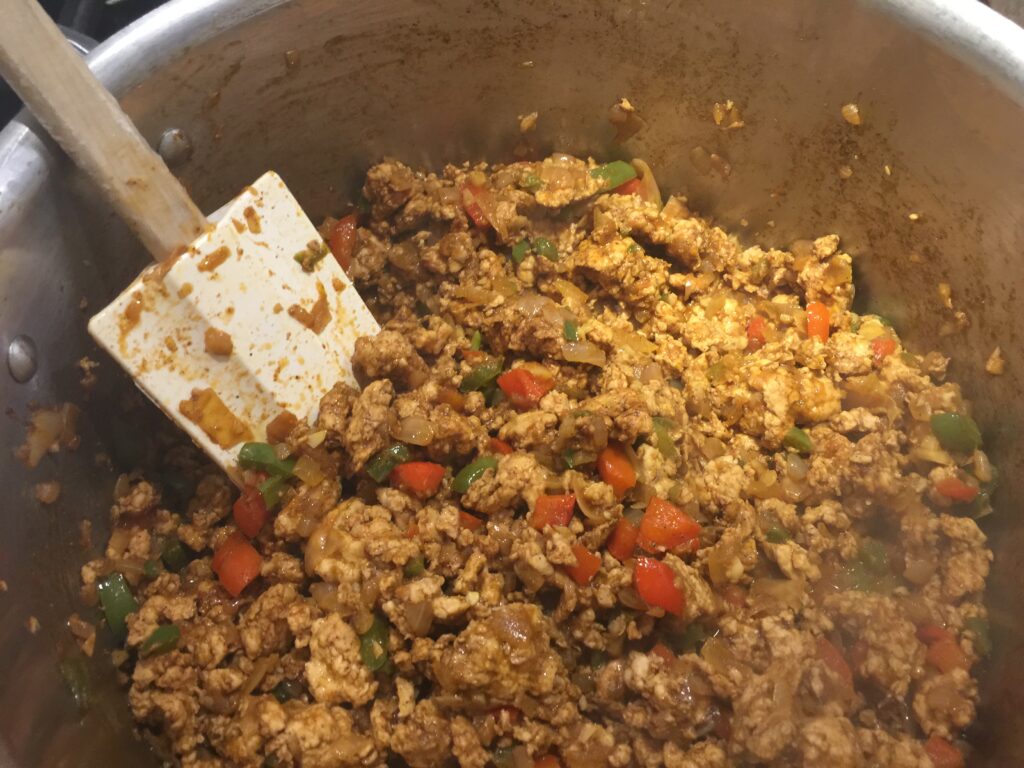 Step Six ( Add diced tomatoes and paste, bone broth,salt,pepper.Stir,cover and bring to simmer . Cook for one hour stirring occasionally.)
Step Seven ( Serve with sliced avocado and salad )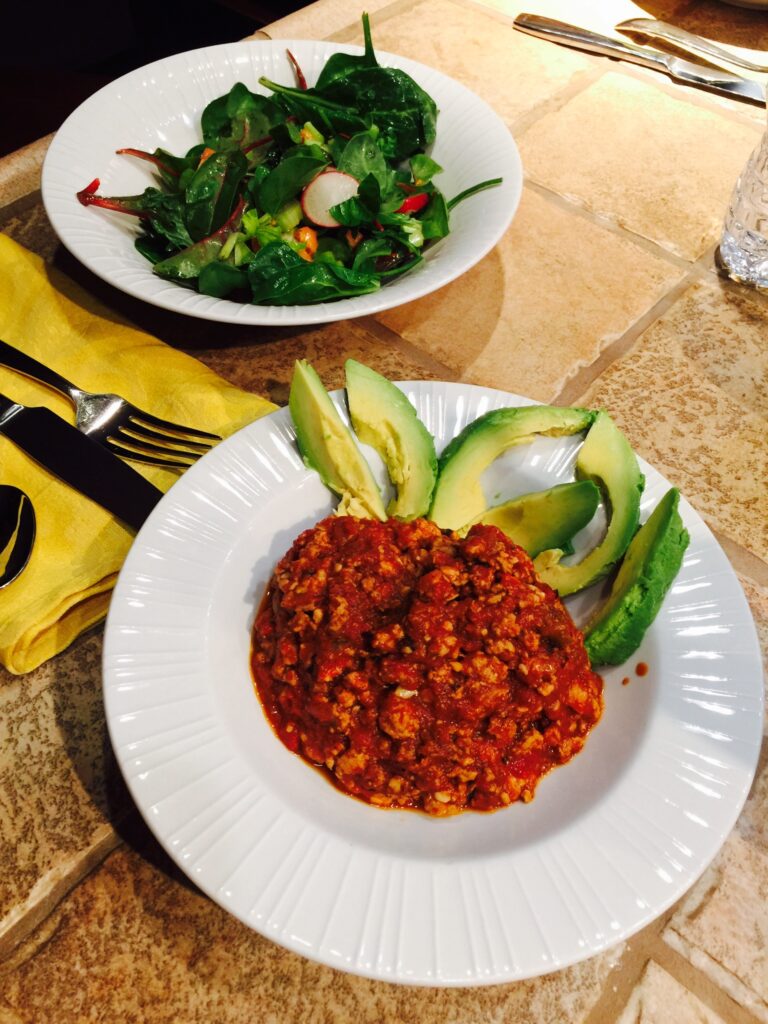 Turkey Chile with Mixed Green Salad
Ingredients:
1 tablespoon +1 teaspoon coconut oil
1 red bell pepper
1 small jalapeño pepper
3 cloves garlic
1 green bell pepper
1 large sweet onion
2 1/4 lbs ground lean turkey
2-3 tablespoons chile powder
1 tablespoon paprika
2 teaspoons ground cumin
1 can 6 oz tomatoes paste
1 cup chicken broth
Salt /pepper
This meal makes eight 1 and 1/2 cup servings. (counts as 1 protein,1/2 veg,1/2 fat)
I added a small salad consisting of mixed greens ,radish and red onion) 1 tablespoon of avocado oil for dressing.
ENJOY!!!!!