I admit I'm not the best "Selfie Taker"and usually never do.But I'm really excited about some new products I have been using lately. Neocutis Mico Essential Skincare.
Sitting on the 405 in bumper to bumper traffic, I looked in my rearview mirror and noticed a difference in my complexion! In just one week my skin is brighter and more luminous. These products have micro proteins that target skin rejuvenation and anti aging. the proteins nourish the skin and target fine lines and wrinkles, while firming and increasing collagen production. The SWISS BOOSTERS target specific skincare concerns. Such as pigment ,redness and hydration.
Above is my skincare regimen specifically for me!
PERLE – Skin Brightening Cream
MICRO EYES – Anti-Aging
MICRO-SERUM – Super charged with high concentration of the MICRO PROTEINS
JOURNEE – Day Cream with great tea and SPF
MICRO FIRM NECK AND DE'COLLETE'-firms and tightens ,increases elasticity
NOUVELLE – Retinol Correction Cream/ reduces appearance of fine lines and wrinkles. MUST HAVE!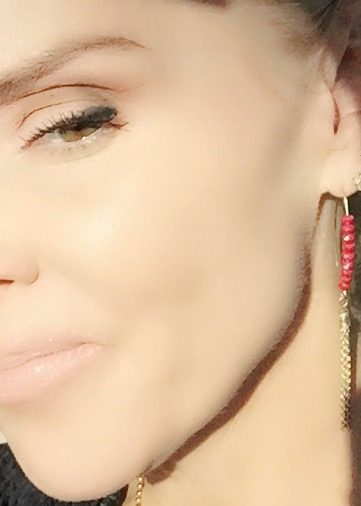 Below is my new favorite foundation! LAURA MERCIER CANDLE GLOW SOFT LUMINOUS FOUNDATION. It really adds the finishing touch to your skincare routine. I have gotten so many compliments in the last couple weeks, THANK YOU NEOCUTIS!